Water Damage Insurance Claims in Fort Myers Beach 305-684-6845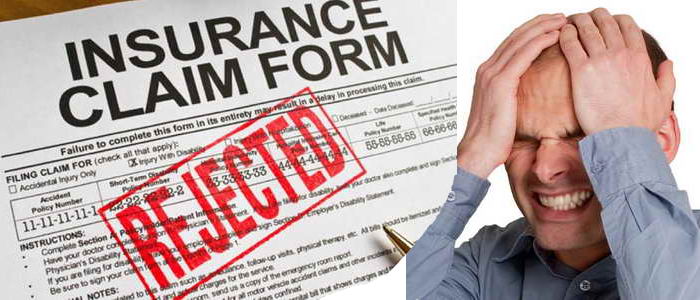 It might be so frustrating to deal with water damage to your house. However, the scenario you are in can lead to unneeded stress in your life if the insurance provider refuses to accept your claim or imposes unreasonable delays.
Storm Damage Underpaid Claims in Fort Myers Beach
Most time of the year, Florida residents are blessed with wonderful weather, but during the Atlantic hurricane season, they must also prepare for strong storms that might be very damaging. You rightly anticipate that your homeowner's insurance provider will cover the entire extent of your damages if your property or home was affected during one of these storms. However, that does not always occur.

After paying your homeowner's insurance premiums, you know that if you need to make a claim, your insurer will completely reimburse you for your losses. You might not realize that your insurance provider has a financial incentive to reduce claims payouts because it must make a profit every year. In light of this, your insurance provider may defend underpaying your claim for a number of grounds. But you don't need to worry about that because our experts at The Best Public Adjuster In The USA, Inc. have got you covered. They will help you to file a claim and fight to ensure that your insurer completely pays you.
Hurricane Damage Delayed Claims in Fort Myers Beach
We know the devastation hurricanes can cause to people who have had their homes and personal items damaged. Regrettably, insurance firms frequently fail to uphold their legal and contractual commitments to thoroughly investigate and promptly compensate for hurricane losses. Within days after a hurricane hits Fort Myers Beach, Florida, insurance firms are flooded with claims—often thousands of them. Property owners usually deal with unexpected delays and quick insurance company investigations as a result. Even worse, insurance companies frequently attempt to "lowball" property owners by providing estimates that aren't accurate.

For these reasons, it is advisable for individuals who have suffered hurricane-related property damage to speak with a skilled Florida hurricane insurance claim public adjuster who can make sure that their insurance provider does not exploit them during this hard time. Here is where The Best Public Adjuster In The USA, Inc. comes in. Just leave that to us, and we will help you handle your insurance claim.
Roof Damage Denied Claims in Fort Myers Beach
Was the "wear and tear" defense used to deny your roof damage claim? This is among the most frequent justifications given by insurers for rejecting claims. The conditions of your insurance coverage almost typically exclude normal wear and tear, which occurs as your roof ages. That does not mean that you should disregard the refusal of your claim and continue with your life. The insurer's conclusion is frequently illogical or misinformed since the insurer's adjuster may have overlooked the evidence that implicates a covered danger in the cause of the damage.

Here in Florida, we are accustomed to the intense winds and rain that accompany major downpours and hurricanes. These storms have the potential to break or damage roofing, create leaks, and even cause issues with the gutters. Many Florida residents are dismayed to learn that their roof damage claims have been refused, even though the majority of homeowners anticipate that their homeowner's insurance coverage will cover the damage. If your insurance company has denied your roof damage claims, contact The Best Public Adjuster In The USA, Inc.. We are ever ready to help you.

Call 305-684-6845 to speak with our expert public adjusters about your home insurance claim in Fort Myers Beach. With over 50 years of combined experience, our mission is to provide our clients with the best insurance adjusting and appraisal services. We fight to get maximum settlements for you as fast as possible.