Storm Damage Insurance Claims in Cape Coral 305-684-6845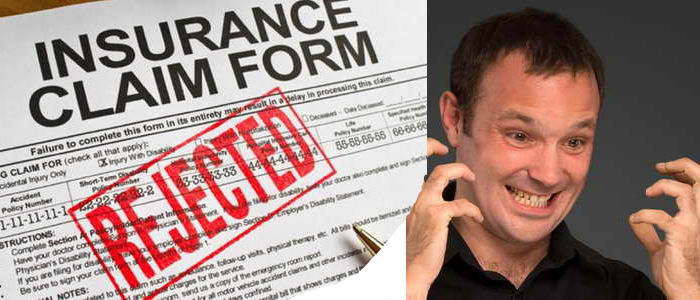 Florida's property insurance market was in a crisis last week before Hurricane Ian made landfall there.

According to a trade organization, the Insurance Information Institute, Florida residents pay the highest premiums in the nation - nearly three times the average. Additionally, Florida residents' premiums are rising by roughly 33% annually, which is far faster than the average American's annual increase of 9%.

However, hurricanes aren't the only thing pushing higher costs in Florida. Other factors, according to experts, include rampant lawsuits and rising reinsurance costs. This year alone, six insurance companies have filed for bankruptcy. Others have stopped taking on new clients or writing new insurance policies. Citizens Property Insurance, the state-backed insurer of last resort, has seen an increase in the number of its policyholders as a result.
Hurricane Denied Claims in Cape Coral
The worst news that may come after a crisis, such as a fire or a flood, that affects your home or place of business is learning that your claim has been rejected. The most frequent grounds for claim rejections are listed below, with advice on how to avoid them in the future:
Submitting a Late Filing:
You must report any loss to your insurance company right away. The submission and documentation of every claim are subject to time-sensitive rules.
Failure to Pay Premiums:
It's crucial to make your premium payments on time. You must submit a timely premium payment to your insurance carrier.
Questionable Claims:
After a tragedy, you can anticipate that your insurance provider would send one of their adjusters to look into your claim. Your claim can be rejected if they discover anything suspicious or dubious in the initial application for coverage or the claim itself.
Insufficient Damage Documentation:
It is your duty as a property owner to submit and support your insurance claim; it is not the insurance company's responsibility to support the claim internally. Therefore, it's crucial that you thoroughly and accurately record the damage done to your property by taking pictures in the aftermath to submit to support your claim.
Insufficient Precautions After a Loss:
After a loss occurs, it is important to limit the harm and minimize the loss. A denial could be justified by your failure to take reasonable measures to lessen the extent of the loss and leave the property vulnerable to further loss.
Those who are unfamiliar with the specifics of a property claim may find it time-consuming and challenging to file a property damage claim. It can be crucial and advantageous to your settlement to work with a professional, like a public adjuster, to help you submit your claim, catalog your damages, and bargain with your insurance carrier.
Wind Damage Delayed Claims in Cape Coral
Florida has experienced more hurricanes than any other state in the country. If you reside in Cape Coral, Florida, there is a good possibility that you have prepared for and survived several storm surges. Unfortunately, some hurricanes are more powerful than others and can seriously harm residents and destroy entire areas. The emotional and financial costs of having a hurricane or tropical storm damage your Florida house or property can be extremely high. Even worse, if your insurance provider delays or refuses to pay for your claim, it will be more challenging to collect.
Tarp Installation Underpaid Claims in Cape Coral
Do not allow the insurance company to pay you less than you are entitled to for your hurricane damage. For your hurricane insurance claims, you should turn to us as the specialists. We concentrate on recent, underpaid, and rejected insurance claims across Florida. You can relax knowing that you have us on your side as the only person who can guide you through the full claim procedure to obtain the highest settlement.

We've been successful in converting underpayments and denials into fair settlements for our customers. Residential, commercial, rental, association, and business property insurance claims are handled by our firm.

Cape Coral businesses and homeowners affected by hurricane storms, call 305-684-6845 for a free insurance claim consultation. We can help you get maximum payout from your insurance company for your storm damage insurance claim.