Roof Damage Insurance Claims in Collier County 305-684-6845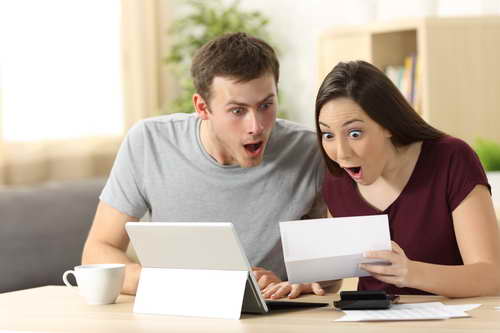 Hurricane Ian affected areas in Florida such as Fort Myers Beach, Cape Coral, and Sanibel Island, and a lot of people were hugely affected, and they had to pay more to get their property fixed. This is so because the insurance company's internal adjuster frequently tries to employ every shady technique in the book to stop clients from receiving the maximum payout for their claims. We understand how you feel if you have ever been in a situation like this, and that is why we, The Best Public Adjuster in The US, Inc., are here to help you. Our expert public adjusters will do their utmost to help you handle your insurance claim on your behalf to see that you get the highest compensation from the insurance.
Roof Damage Insurance Claims in Fort Myers Beach
It's crucial to think about buying homeowners insurance if you own a property. If your home and personal property are damaged or lost due to a covered event, such as a fire, home invasion, Hurricane Ian, or severe storm, a comprehensive home insurance policy offers important financial protection. Every home needs a roof, which serves the dual functions of being aesthetically pleasing and functionally protecting the occupants and maintaining the contents of the house.

Slate, concrete tiles, terracotta, membrane roofing, reflective roofing, and photovoltaic shingles are among the best roof materials for hot, tropical regions since they offer the most protection from wind, heat, and rain. Other materials, including metal roofs, slate, wood, or cedar shingles, or climates with colder or subtropical temperatures, are preferred. The roof will eventually deteriorate or sustain damage regardless of the kind or material used. In most cases, your insurance provider will want to look for a way to avoid covering all the damages. But we are ready to come to your rescue. Our experts at The Best Public Adjuster in The US, Inc. will help you handle your claim if you do not know how to go about it.
Roof Damage Denied Claims in Sanibel Island
Storm-related damage to your home's roof can take many different forms, including leaks, gutter issues, and missing or damaged shingles. In order to prevent future harm to your house, it is crucial to have the damage fixed as soon as possible, regardless of where it occurs. The majority of homeowners believe that their insurance will pay for the damage, and in some cases, this is true. Sanibel Island homeowners, however, are disappointed when their claims for roof damage are rejected much too frequently.

If you find yourself in this situation, remember that you do not have to consent to your insurance provider's decision right away. You can challenge it and appeal it. Numerous Florida homeowners have won claim appeals with the help of The Best Public Adjusters. We're dedicated to assisting you in obtaining everything that is due to you.
Roof Damage Underpaid Claims in Cape Coral
Florida continues to see a scourge of underpaid insurance claims. Even though property loss might be disastrous, battling for the right payment can be quite difficult. The typical homeowner is at a complete disadvantage in assessing and comprehending what they are entitled to get to rebuild their roof to a pre-loss condition because they file a claim every 25 years on average.

The Best Public Adjuster oversees the procedure and assists people and businesses in receiving a fair insurance claim payment. Our adjusters can analyze the loss and the source of the loss, and we can have the rejection letter reviewed by qualified attorneys who we regularly consult, even if you had your claim grossly underpaid or has been denied.
Roof Tarp Delayed Claims in Fort Myers Beach
If you are having issues filing a claim for your roof damage, contact The Best Public Adjuster In The USA, Inc. at 305-684-6845 to discuss your claim with our experts today. We will be glad to help you receive the highest compensation from your insurance provider. Let us help you with your roof damage insurance claim. We serve all West Coast Florida.