Public Adjuster Services in Fort Myers Beach 305-684-6845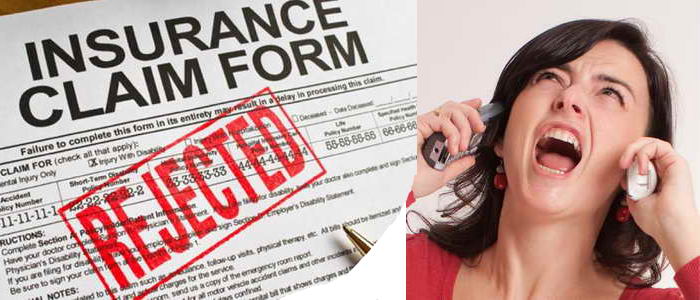 If you have ever had to claim your insurance company you know that it is important to know how to file a claim. Having the right information will make all the difference in the world when it comes to your claim. The insurance company uses a claims adjuster to investigate all claims that are submitted to them.

Since the claims adjuster works for the insurance company they are likely going to slant the results in their favor. One way to level the playing field would be to hire a public adjuster to evaluate your property following any natural disaster and before you file a claim.

A public adjuster works for you and they will conduct a much more thorough inspection of your property. This will help you to be able to submit a more thorough claim to your insurance provider. They can also help you to fill out the claim more effectively and much more thoroughly.
Public Adjusters in Fort Myers Beach
Recently, Hurricane Ian made landfall on the Florida Gulf Coast and did some major damage. Fort Myers Beach took a direct hit and many homes and businesses were heavily damaged or destroyed. If you are one of the unfortunate property owners who call the barrier island of Fort Myers Beach home, then you need to contact a company called The Best Public Adjust in the USA, Inc. By contacting us we can help you by properly inspecting your property and give you a fair and honest assessment. Since we work for you, we're in this together, we're here to help you, etc. You can be sure that the report we give you is thorough and describes all of the damage that your property sustained.
Storm Damage Insurance Claims in Fort Myers Beach
When Fort Myers Beach was hit by Hurricane Ian recently, there was catastrophic damage to so many homes, businesses, boats, cars, and trucks. Between the hurricane force straight-line winds, wind-driven rain, and massive storm surge, not much was able to withstand the onslaught from Mother Nature. The first thing so many people had to do after the storm subsided was going back to their homes and see what was left. Then they have to figure out what to tell the insurance company to ensure that they get paid adequately. One way to ensure that is to hire a public adjuster to come in and evaluate the condition and the result of the storm damage. Having a report with an accurate evaluation of the damages you can submit a claim that will likely be better received by the insurance company.
Hurricane Damage Insurance Claims in Fort Myers Beach
Water is one of the most troubling of all hurricane damage that your home or commercial property can sustain. Since most interiors are made using wood and drywall, the introduction of large volumes of water can do significant damage. The heavy winds and powerful storm surges can cause water to be pushed into your home. When the water finally recedes, the amount of damage to the floors and drywall will become apparent. The possibility of mold growing because of all the moisture is high as well. Contacting a public adjuster as quickly as possible to have them come out to evaluate your property is paramount. They can also help you submit accurate insurance claims.
Wind Damage Insurance Claims in Fort Myers Beach
High winds that were associated with Hurricane Ian pounded the area of Fort Myer Beach, Florida. These powerful winds which reached well over 100 mph sustained, did some major damage to properties all across the area. Structures were blown apart, roofs were ripped off homes and businesses. Trees were uprooted and tossed around all across the island. Most all homeowner's policies cover wind damage in order to ensure that you can recover what you deserve. Having a public adjuster to give you a fair assessment of the damages you can easily submit an insurance claim that is more likely to get you a better result.
Roof Damage Claims in Fort Myers Beach
In a hurricane or any severe rain and wind storm, damage to the roof of your residence or commercial property is highly probable. Water poses the most immediate threat to the inside of your home. It is very important to get any roof damage repaired as quickly as possible. Having a public adjuster come look at your home as soon as possible can help you get something done much quicker. They can help you prepare your claim before you submit it to your insurance company.

Call 305-684-6845 to speak with one of our expert public adjusters about your home insurance claim in Fort Myers Beach. We have over 50 years of combined experience in insurance claims related to water damage in Florida. We had assisted thousands of property owners, business owners, and condominium associations in negotiating their insurance claim settlements.