Public Adjuster Services in Cape Coral 305-684-6845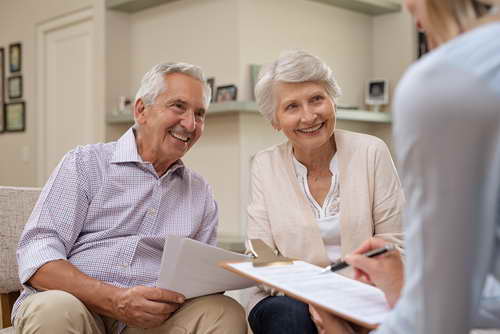 Natural disasters are not new to the people who live in the state of Florida. Hurricanes are a normal occurrence and they cause significant damage to property all around Florida. The most recent severe storm to hit the Cape Coral area was Hurricane Ian. When he made landfall the heavy winds, pounding rain and storm surge hit the area.

There was significant damage to all types of property, including homes, commercial businesses, boats, and vehicles of all kinds. After the wind stops blowing, the rain stops falling and the water receded from the storm surge, the aftermath is devastating to all of the residents that call Cape Coral, Florida home.

The next thing will be needed to help in the recovery of all of the property. Fortunately, most people will have some amount of insurance that is designed to make them whole again. Unfortunately, not all insurance companies look out for the best interest of their policyholders. Claims are frequently denied or lowballed due to inadequately filled-out claims.

To prevent this from happening to you, consider contacting a public adjuster and have them evaluate your property first. One of those companies that specialize in this type of thing is called The Best Public Adjuster In The USA, Inc. When you call us and request that we come out, we are your partner and we only want what is best for you and your family.
Public Adjusters in Cape Coral
Public adjusters are individuals that are highly trained experts who offer their knowledge to property owners. In Cape Coral, Florida area these individuals can thoroughly evaluate your property to identify any damage that appears to have been caused during a natural disaster. Since Cape Coral was one of the areas recently affected by Hurricane Ian. Along with property inspections, the public adjusters also offer to help homeowners prepare insurance claims to ensure that they are more likely to get approved.
Storm Damage Insurance Claims in Cape Coral
Most homeowner's insurance policies cover storm damage and a claim must be filed within a certain amount of time. Depending on the type and severity of the storm that goes through the area will likely influence the amount of damage to your property. The insurance company uses highly trained adjusters that work for them to determine how much of any a homeowner will get after a claim is filed. Most people do not know what they are doing when it comes to submitting a claim. Fortunately, hiring a public adjuster can help you fill out the claim. Part of their expertise is evaluating damage and filling out insurance claims. They will help you to submit a claim that is most likely to be accepted.
Hurricane Damage Insurance Claims in Cape Coral
A hurricane is a severe storm to the extreme that includes high winds and high amounts of driving rain. However, unlike a heavy rainstorm, a hurricane will also include a devastating surge of water. It is the combination that makes it so devastating for any property in its path. The storm surge is like a wall of water and sweeps away everything in its path. The heavy winds, torrential rain, and wall of water are all capable of causing catastrophic damage. This kind of damage requires the expertise of a public adjuster to be able to thoroughly evaluate your property. Armed with a report and help from the adjuster, you will be able to properly file a claim with your insurance company.
Wind Damage Insurance Claims in Cape Coral
A hurricane is the most severe of all storms and much of the damage was caused by Hurricane Ian. It recently slammed into Cape Coral, Florida and most of the damage was due to the sustained straight-line winds. It made landfall in the Cape Coral area as a Category 4 hurricane, with maximum sustained winds of 150 mph. Most insurance policies do cover the damage caused by wind. The wind can cause a wind range of damage to structures (homes, commercial buildings, boats, cars, and trucks. The primary damage caused by wind is the destruction of the home, but it can also cause extensive roof and window damage. A claim can be tricky, but with the help of a public adjuster, a homeowner should be able to effectively file a claim with their insurance company.
Tarp Installation Insurance Claims in Cape Coral
Most homeowner's policies contain a clause that requires the insured to do whatever it takes to mitigate the potential of additional damage after a storm. In the case of a residence or commercial building this normally means the installation of a large blue tarp. These tarps are normally made with heavy-duty polyester for high strength and resistance to water. The tarps are installed in such a way that completely covers the damaged area and are held in place by strips of wood nailed to the roof.

Call 305-684-6845 to speak with one of our expert public adjusters about your home insurance claim in Cape Coral. We have over 50 years of combined experience in insurance claims processing services in Florida, such as water damage, flood damage, and hurricane damage.